'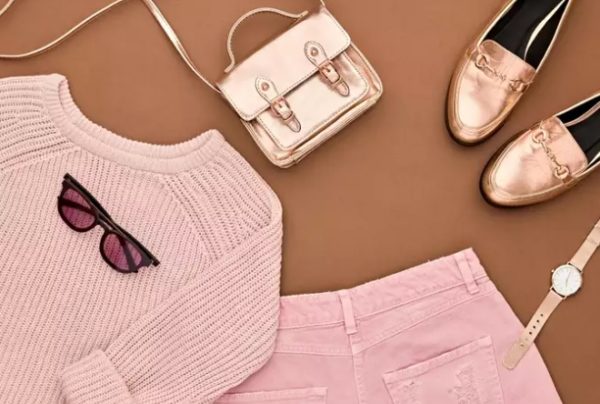 It is actually a skill to be able to dress up chic and stylish every single day. And before you start to make yourself believe that you have none of it, we're here to give out some easy style tips that every woman must know.
They may seem small and simple, but they are quite the kind of tips that could come in handy when you wish to dress up and make an impression every day.
Whether you are going out with friends for drinks or having a Sunday brunch with your family, these advices are sure to make you look fashionable in your crowd.
1. Balance your top and bottom
Sure, the catwalk models pull off an entirely loose or tight outfit very easily. But for most of you, a successful look will come from striking the right balance. It is important to plan outfits where the top and bottom complement each other. If you're wearing a loose shirt, make sure you put on some tight pants. If you're wearing wide-leg pants or full skirts, consider wearing a fitted or cropped top.
2. Invest in styles that work for your shape
First and foremost, be sure of what your body shape is. Having an endless supply of outfits that look great on you require strategic shopping. Invest in designs that will complement your body shape. If high-rise skinny jeans and empire waist dress work for you, you should shop for some other pieces with the same silhouette. Experiment with different fabrics, colours, textures, etc.
3. Prepare for the fitting room
It's a big NO to ever go shopping when you're unprepared to face the fitting room. If you're in a rush or too tired to try things on, you can simply wait and go shopping some other time. Fits and sizes vary between stores as well as designs. Hence, trying on items become essential to find the right fit for you. Remember to dress for the item for which you are planning to shop to get the best perspective.
4. Don't shy away from mixing patterns
Agreed that it gets a little tricky to understand mixing patterns. But don't be afraid to experiment. Just remember to make sure that your patterns complement each other rather than clash. You can do this by trying to choose one focal design and accenting your outfit with the other. Opt for two patterns that match or complement colour palettes.
5. Choose colours that suit your skin tone
You might have noticed that some colours suit you really well while others not so much. To make sure every outfit you wear looks amazing on you, try filling your wardrobe just with the colours that flatter you the most. If you have a cool complexion, shop for outfits that are white, black, great, silver and blue. If your undertones are warm, go for shades like gold, olive, red and brown.