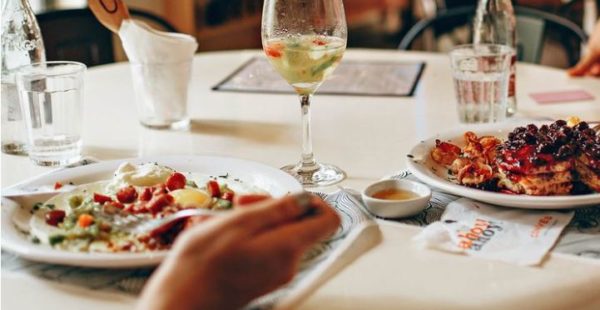 Dining out has become an expensive affair.
If you want to have a meal with soup, starters, main course and dessert, you must be ready to spend an amount that can buy you a designer bag or even a small piece of jewellery!
After every meal, do you also feel guilty of spending too much at food that you could easily have prepared at one-fouth of the same price in your kitchen?
But, you will be surprised to know that there are a few simple mantras that can help you save money while eating out at a restaurant.
Here, we have listed 9 simple and easy tricks that anyone can implement to save money while eating out. Explore.
1. Celebrate birthday at restaurant
If you have observed, restaurants ask you to fill a feedback form that carries your birth date. These days many restaurants provide free couple meals and give heavy discounts. So, in case you have cash crunch near the date, utilize the opportunity and relish the flavours.
2. Avoid visiting on special days and holidays
Eating out on Friendship Day or Valentine's Day is always a bad idea. If you don't know, the food charges are exorbitant and you end up paying double the amount. Also, due to heavy footfall, the food quality is not good at the restaurants on special days and hence you do not get value for money.
3. Skip a course
At high-end restaurants, you can easily skip the starters and combine your favourite drink with the main course. This way you not only save money but can also manage to order dessert.
4. Learn to control portion
If you eat less or are not really very hungry, it is a good idea to order an appetizer as meal. They are priced less and also leave space for dessert.
5. Plan beforehand
Always take advantage of weekday special offers and check the online info of your favourite restaurants. You can check for combo meals and if you are lucky, you might get your favourite wine at half the cost.
6. Utilize happy hours
If you are ready to have your dinner before 7 pm in the evening, then the trend of happy hours is meant for you. During this time, you might get your drink for free and appetizers at half the cost.
7. Drink normal water
The concept of packaged or sparkling water is totally a waste. All good eating joints have RO water filters. We agree that they are hygienic and good for the body, but drinking such water once in a while is not gonna change anything in your immune system. It can surely make a hole in your pocket.
8. Look for discounts
There are various food apps offering deals and discounts that you can use. Also, if you are a student, don't forget to ask for an extra discount by showing your college ID card.
9. Always cross check the bill
When you ask for the bill, make sure that you cross check it before handing over the card to the waiter. You might have been charged for something you did not even order. So, beware and attentive!