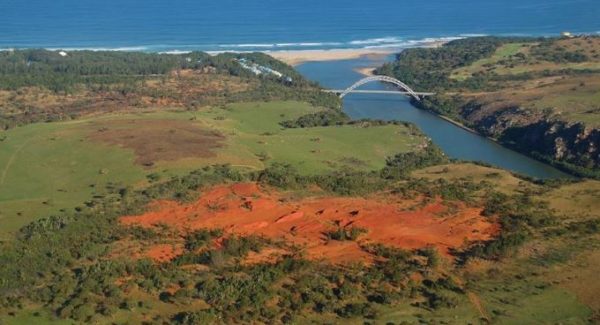 The KZN South Coast offers plenty of budget-friendly activities. Here are 10 activities you can do for under R150 in KZN South Coast.
1. Vernon Crookes nature reserve in Scottburgh
This stunning coastal forest boasts many hiking trails that give visitors the chance to view a range of birds and wildlife. It is ideal for a family day out and a picnic in nature. Entry costs R30 per adult and R15 for children under 12.
2. TC Robertson nature reserve in Scottburgh
The coastal forest on the south bank of the Mapambanyoni River offers many great trails and picnic spots, just a 10-minute walk from the beach. Entry costs R30 per vehicle with 5 passengers, R10 more for an added passenger.
3. Ntelezi Msane heritage site in Mthwalume
The cultural and heritage site honours the liberation stalwarts who were arrested here in 1906. The heritage centre showcases local African history, as well as sharing indigenous knowledge and creative arts. Entry costs R140 per person for a minimum of five people per group.
4. Umzumbe Surf camp
Run by Ali and Rich, owners of SA Surfari and South African Surf Tours, visitors can hire out surfboards from the Umzumbe Surf House. Those willing to pay a bit more can learn to surf with a few lessons. Entry costs R150 for board hire.
5. BBS Farm in Southport
The female-owned agri-tourism gives visitors tours of the macadamia nut and tomato plantations grown by the local community. Entry costs R50 per adult and R30 for children aged 8 to 18 years.
6. Wild 5 Adventures in Oribi Gorge
Located at the Oribi Gorge Hotel property and set amidst world-renowned view sites, Wild 5 Adventures has a series of incredible guided hiking and birding trails. Entry costs R25 per adult, R20 for children aged 6 to 12 years.
7. Oribi Gorge nature reserve near Port Shepstone
This is a wonderfully scenic area with many excellent hiking opportunities just 21 kilometres inland of Port Shepstone. Entry costs R30 per adult, R15 for children aged 3 to 12 years
8. Oribi Vulture viewing hide near Port Shepstone
Located close to the Oribi Gorge Nature Reserve, the Barry Porter Memorial Vulture Viewing Hide gives visitors the chance to observe Cape Vultures in their natural habitat. Entry costs R100 per adult, free for children under 14 years.
9. Lake Eland game reserve
The family-friendly spot offers self-drive game drives to view a variety of wildlife. There are also horse rides, bike trails, 4×4 trails and picnic sites, with an on-site restaurant and tea garden alongside a children's playground. Entry costs R65 per adult and R40 per child under 8 years.
10. Pure Venom in Shelly Beach
Known as the biggest reptile farm in Africa, Pure Venom in Shelly Beach gives visitors the chance to view a wide variety of reptile species bred at the farm. There is also a petting zoo with farm animals and many exotic birds. Entry costs R120 per adult and R90 per child aged 4 to 12 years.