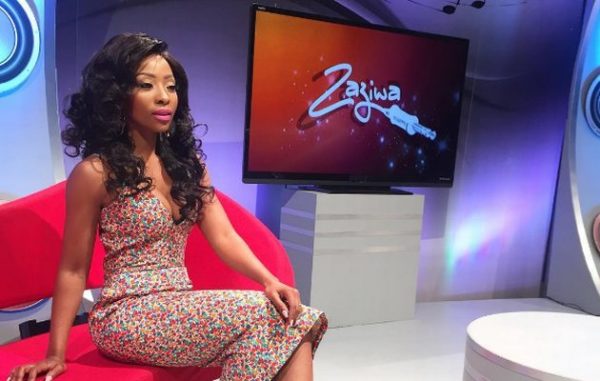 Presenter and co-executive producer of SABC 1's popular talk show Zaziwa, Pearl Modiadie was apparently not told about the SABC's latest decision to put the show on ice until it gets a new time slot in November.
SABC 1 spokesperson Phillip Mabitsela confirmed to TshisaLIVE that the channel had decided to remove the show from its Sunday time slot until its return on a Wednesday night from November 8.
It will be replaced with a series about the life of Shaka Zulu while repeats of Zaziwa will be aired at 11:30pm on some Sunday evenings.
"It was simply a schedule change at the channel,"  Philip said, without going into further details about the change.
SABC spokesperson Kaizer Kganyago denied the show had been cancelled and said that the current season of Zaziwa had come to an end and will return in November with a new season.
When approached for comment, Pearl was taken aback by news of the decision and said that she had not been notified of the change.
She added that it was up to the channel to decide when they air the episodes given to them.
"As producers of the show, we have been contracted to create the content and provide it to the SABC. We do our part to make a quality production but it is up to the SABC to decide on the time and day that is best to air it," Pearl said.
The show had been moved to its Sunday night slot earlier this year after it gained a huge fan following in its weekday slot. That change saw the show drop out of the top 20 most-watched shows on the channel, according to reports by the Broadcast Research Council's Television Audience Measurement Survey (TAMS).
Pearl said she was aware of a possible decline in viewership but was confident that the broadcaster had the show's best interests at heart with moves.
"I am aware but we are not concerned. The SABC is doing what it can with the show and we trust that they know what they are doing with the show," Pearl said.