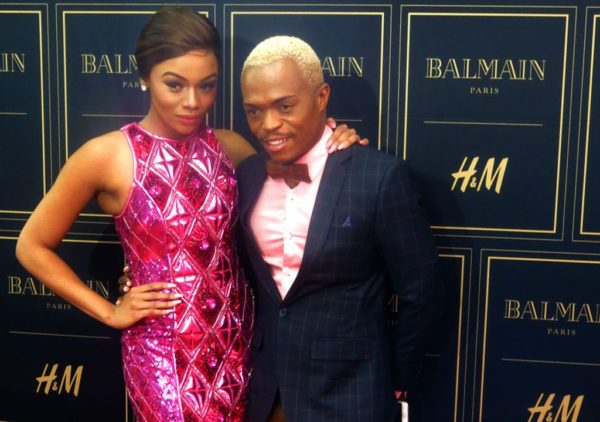 Sunday World is reporting that Somizi's legal team has sent Bonang a letter instructing her to remove his name from her book.
Somizi's spokesperson confirmed that a letter of demand had been sent based on the fact that "lies" had been told about him in the book.
"On behalf of our client, we confirm sending a letter to Ms Bonang Matheba's management regarding the usage of our client's name in her book. Our client doesn't have a problem with his name being used in the book as long as the details and information relating to the events are truthful. Our concern at this stage is that this is not the case," said Thato Matuka.
It's understood Euphonik has also sent a letter of demand but he would not comment to the paper.
Sources close to the DJ have told TshisaLIVE that he is angry that she keeps bringing back "lies" and people "still believe her."
"He wants to move on. Every time he thinks it's over, she goes and does something. He thinks it's just to stay relevant," said the source.
Bonang is standing firm and told the paper she would not budge.
"For the better part of five years, I have taken a back seat while others narrated what they sold to be my story on social media and traditional media. Never have I called them to desist or account for what they viewed as their truth.Everyone has a right and responsibility to tell their story. Every account to life's events is subject to individual interpretation. This is an account of my life, from my perspective and my truth."
In the book, Bonang from A to B, she says that the real reason she stopped being friends with Somizi was because he had become friends with her "abuser," an obvious reference to Euphonik.
In 2012 Euphonik was charged with allegedly assaulting Bonang. The charges were eventually dropped and the couple got back together. Euphonik has repeatedly denied the claims and Bonang remained mum until they split again after it was rumoured that he had cheated on her. It was then that Bonang started speaking about the alleged assault publicly.