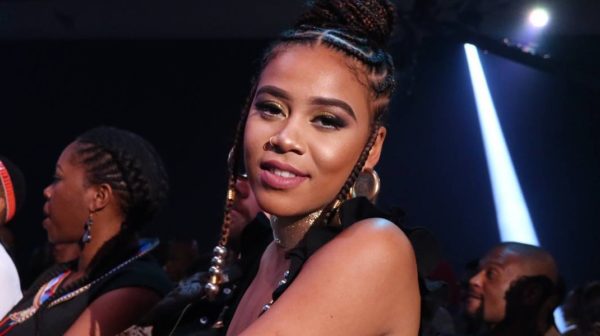 Rapper, actress and poet Sho Modjozi has revealed how it was working with Okmalumkoolkat on hit single Gqi. Sho Madjozi says she thought she would be a host writer on the song when she was contacted on the record.
"I wanted to be a ghostwriter for him [Okmalumkoolkat], so when he called saying can you help me work on this album, I thought he meant as a ghostwriter. So I went in there with raps as Malumkoolkat. He was like, 'those are cool but I didn't want you for that, I wanted you to rap as you' to which I responded, 'are you crazy? I'm not a rapper," she told DJ Fresh.
She also shed light on being the cool Tsonga rapper that she is known as. "I think that if you are Zulu, you put in a Zulu raps, if you're Tswana then Tswana raps. So I didn't think that it will be a big deal. I didn't realise that it would be a big thing. And then it was, and that to me was a shock. I just thought that, well this is the language I speak and so that's the language I'm going to rap in. Plus it sounds dope," she says.