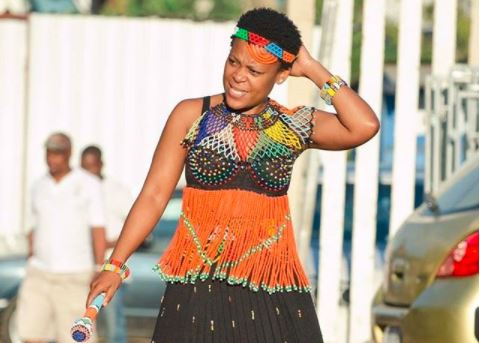 Zodwa Wabantu is set to finally give fans a glimpse into her musical abilities when she takes up the mic on an upcoming track to be released as part of an Afrotainment album later this month.
Speaking to TshisaLIVE, Afrotainment boss DJ Tira revealed that he roped in Zodwa to provide vocals on his upcoming single .
"We have a single with her, a collaboration with DJ Cndo that is part of the album. The album drops on September 22. The song is produced by Distruction Boyz. Imagine! Zodwa Wabantu, DJ Cndo, Distruction Boyz. It's over! We will finally get to hear her talent," Tira said
Zodwa promised fans that she would launch her music career late last year on a song with DJ Twitty but the move didn't materialise. Despite this, she continued to gain attention with her dancing and sometimes provocative dress sense.
Tira praised the entertainer, claiming that South Africa loved her so much because she was unique and "not trying to be like anyone else".
"She is doing amazing things. I am surprised with how popular she is and how well she is doing. South Africa only wants people who are different. If you copy someone, you are going to have a hard time getting South Africa to like you.
"Zodwa is different, she tells it like it is and isn't scared to show off her beautiful body. She is raw and people like that," Tira added.