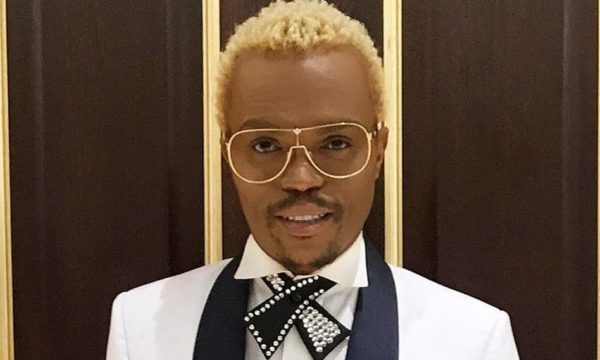 As the frenzy around leaked images of Emtee's manhood continues to rage on, Idols SAjudge Somizi has suggested that the rapper may have not made the mistake if he had better friends.
Speaking on his Metro FM Breakfast show with DJ Fresh on Tuesday, Somizi claimed that the incident was a result of Emtee being surrounded by "yes friends" and people that didn't have his best interests at heart. He further questioned the company the rapper kept and advised him to get new friends.
"For me, it was a mistake but one that could have been avoided from the onset. It worries me when I see a career that is doing well and a talented young man making stupid mistakes because you're surrounded with fans that are disguised as friends."
He also weighed in on the jokes being made about Emtee's manhood.
"Console yourselves all you want. All I am saying is if you are short, you can only stretch your arm to a certain extent. If you are tall you are tall," he said.
Speaking to TshisaLIVE after an Instagram Live video showing his private parts went viral on Monday, Emtee explained that he had been using the bathroom while speaking to fans when the mishap happened.
"I was in the toilet and answering fans' questions on Instagram live. I needed to pee but without thinking I used the same hand I was holding my phone while I was doing my thing and used the same hand to flush. I didn't even think about it until I realised what I had done and I immediately apologised. I was like 'oh, no!,'" he said.
The Roll Up hitmaker described the incident as a "big mistake" but said he was unfazed by the jokes about him.