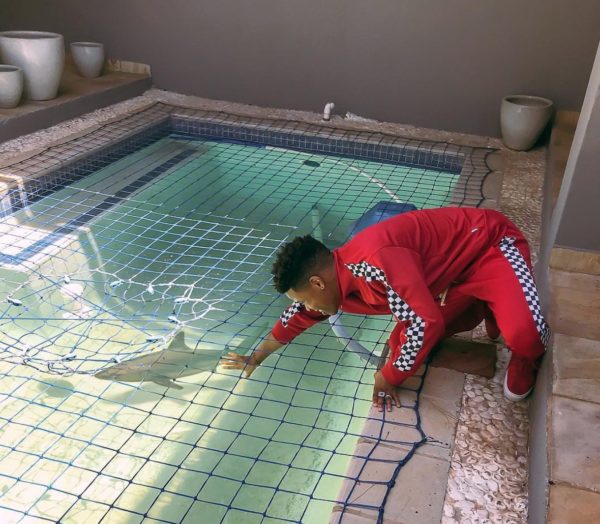 Nasty C's manager Ayanda Ngcobo has confirmed that the shark photo the rapper shard on Monday is a photoshopped photo.
The photo which has generated more than 1,000 caused a debate with many debating why the rapper has decided to spend more than R25000 on a pet.
Speaking to Times Live, Ayanda said,
"It isn't real at all. It is just photoshopped like some of the other images Nasty C has been playing around with on his social media. We reassure all of Nasty C fans that it is not real and he does not have a shark. We would not have a shark in the pool. It was just a picture."
"I've seen reports and people saying we spent  a lot of money on the shark. I saw figures flying around between R25,000 and R50,000. That is insane . We would not spend that on a pet," he said.
Ayanda said Nasty C's team was blown away by the reaction to the picture, but said they hadn't noted any outcry from animal activists.
"It is crazy how many people think it is real and the response has been insane. We haven't had any outcry from animal activists only people saying it is great and people naming the shark."