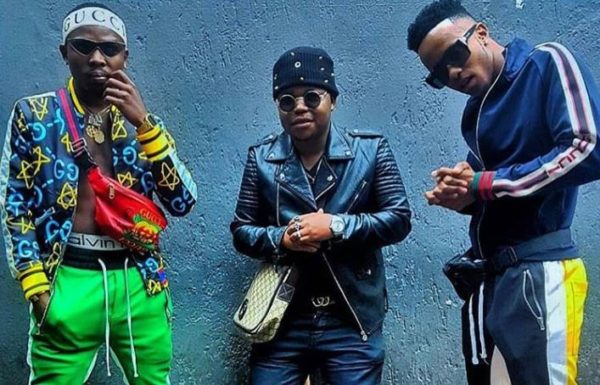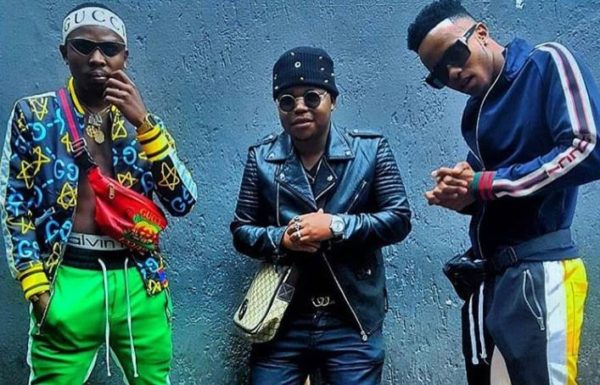 Dbn Nyts have revealed 2 of the group members have left to pursue other businesses. Speaking to Times Live they revealed that it took a toll on them although life goes on
"One or two members branched into other businesses. We are now left with three members, the original Dbn Nyts, and everything is going well. Obviously it took its toll and we will miss them but we're stronger," said the group's Wanda 'Choco' Shabalala.
But if you were thinking of taking your shot with the group, then you're probably better off just singing Shumaya in the shower. Choco says they are not taking applications.
"We won't replace them, we will just carry on. It helps because promoters would always tell us that we cost a lot to fly out. Not much will change, maybe only that songs are a bit quicker and easier to finish now."
The group have been hard at work on a new album, which they hope to drop in October, and say they are out here in these streets to prove that Shumaya is not a fluke and they are not one hit wonders.
But the clubs have changed since the boys dominated the airwaves. The group have left Kalawa Jazmee and gqom is killing the game.
"We only signed for one album and a few singles. Those singles were ones like Shumayaand one with (Nigerian superstar) Davido. But, you know, sometimes you have to go out on your own. It is difficult and you have to look after nearly every part of the journey but you deal with it."
In fact, they've roped in gqom gods Distruction Boyz to sprinkle some magic on their upcoming album.
"Our new album will have a couple of songs with Distruction Boyz. They are talented producers. We aren't touched by the gqom movement. There is no beef. We are all love. We work with anyone we vibe with."