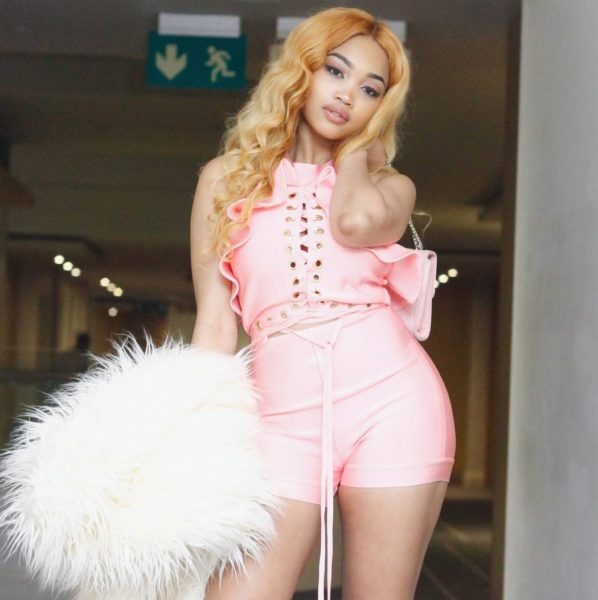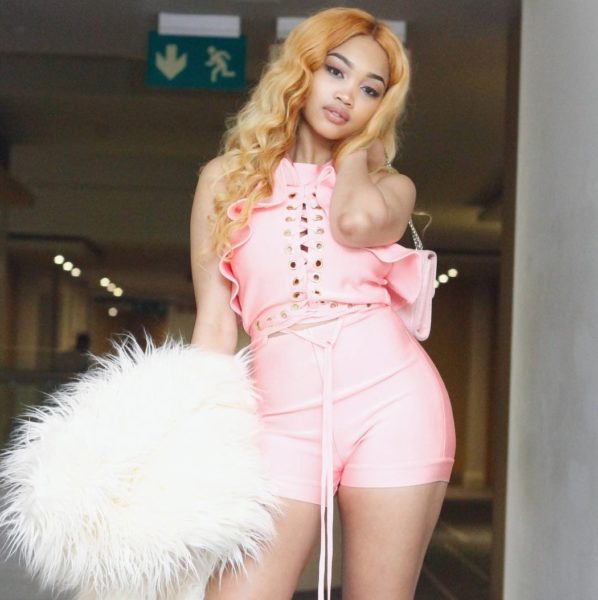 Model Nicole Nyaba has hinted that whatever she and AKA have going on has ended. Nicole Nyaba failed in an attempt to diffuse the fact that herself and AKA are not dating in an interview recently and it appears with AKA constantly hanging out with his baby mama Nicole Nyaba, there is no longer space for the sexy model in the Beam Group's chief life.
Nicole Nyaba posted a cryptic message on Instagram that could only be meant for one man – AKA. She shared videos on her Instagram story with the caption,
"Just got my sh**, will miss the helper" and "left some closet space and parking for your baby momma ?? Oh a thong for you to sniff"
She has since deleted the video. The thong part though ?