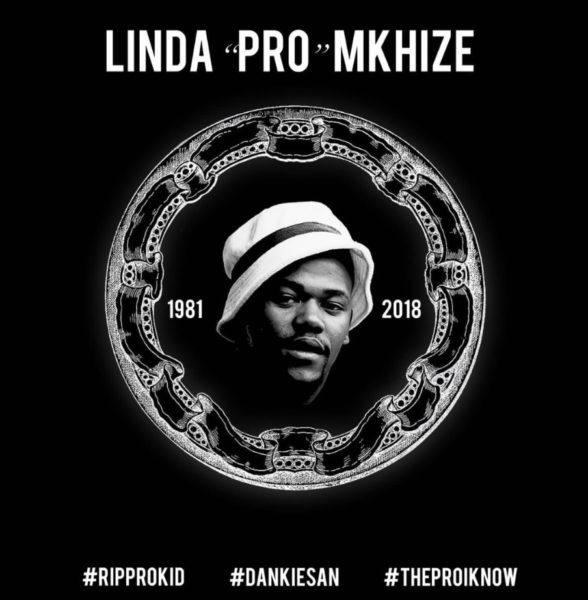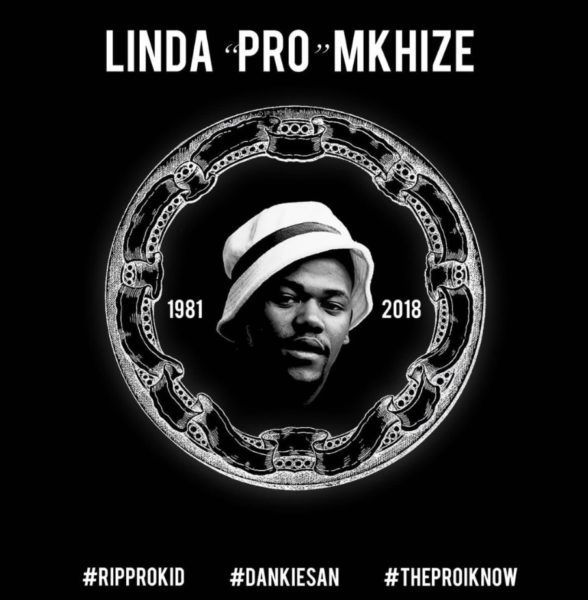 August 19, 2018 will go down in the books as one of the saddest days for the nation, as it marks the day hip-hop pioneer ProKid was laid to rest.
It has been an emotional day for the Dankie San hitmaker's loved ones, who gathered at the UJ Soweto Campus and thereafter Westpark Cemetery for his final send-off.
It was a fitting send-off filled with heartfelt tributes about the lasting legacy ProKid has left behind.
Tears flowed as loved ones bid farewell to ProKid who has been described as charismatic, caring and kind.
ProKid's love for Soweto was hailed, and the way he touched the lives of thousands of people through music will be remembered for a lifetime.
?: Here's a close up of #ProKidtombstone #ProKidFuneral pic.twitter.com/37IYbwrwZN

— TshisaLIVE (@TshisaLIVE) August 19, 2018
The tombstone is revealed.#ProKidFuneral#ProkidTombstone pic.twitter.com/xjKQxp0huZ

— TshisaLIVE (@TshisaLIVE) August 19, 2018
Prokids industry friends comfort each other as they arrive at West Park cemetery were he will be laid to rest #ProkidFuneral @SowetanLIVE pic.twitter.com/J6PysfWIi9

— Julia Madibogo (@Julia_Maite) August 19, 2018
WATCH | ProKid's widow overcome with emotion as she bids her final goodbye to him #ProKidFuneral https://t.co/NCxfspYdLr pic.twitter.com/wX6uu3lXYB

— TshisaLIVE (@TshisaLIVE) August 19, 2018
Hamba kahle ProKid #ProKidFuneral pic.twitter.com/MZhTq3ve5L

— TshisaLIVE (@TshisaLIVE) August 19, 2018
Prokid's final resting place #ProKidFuneral pic.twitter.com/depeCau5N9

— TshisaLIVE (@TshisaLIVE) August 19, 2018
Prokid is laid next to media personality Iko Mash #ProKidFuneral @SowetanLIVE pic.twitter.com/IbC9ZLNXKG

— Julia Madibogo (@Julia_Maite) August 19, 2018
Earlier on when MEC Faith Mazibuko ordered the DJ to play Prokid's hit song sekele. Mourners danced for Pro #ProkidFuneral @SowetanLIVE pic.twitter.com/KbDrm9U5iZ

— Julia Madibogo (@Julia_Maite) August 19, 2018
Hip hip artists standing together next to #Prokids coffin in honour at his funeral curently underway at UJ Soweto campus #RIPProkid @SowetanLIVE pic.twitter.com/oGoJq0Mnr0

— Julia Madibogo (@Julia_Maite) August 19, 2018