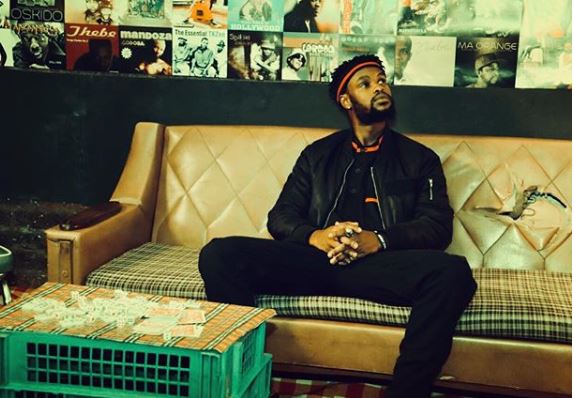 South African Music Award-winning rapper Kid X who had three consecutive number ones on YFM's Hot 9 Hip-Hop chart. As we know that this young rapper has a touch of extraordinary on every of his music as shares with TshishaLIVE on the extraordinary he is adding to his new hit dropping this Friday.
He said, "I decided to team up with Dr Esther Mahlangu because I'm a huge fan of her work. It also resonates heavily with my own background so it made perfect sense."
He said he wanted to exalt African art and culture that's why he chose Esther's art. He speaks on the inspiration behind using the art. "The inspiration stems from wanting to shine a light on Ndebele art, give it presence in the music space and wanting to broaden the appeal to all other spaces."
The good news is that you don't have to win the lotto or enter a ticket raffle to get your hands on the artwork. Kid X promised that all fans who buy a physical copy of the album will get the collector's item.
Kid X revealed who footed the bill for his latest hit. "The bill was paid by my record label RapLyf Records."