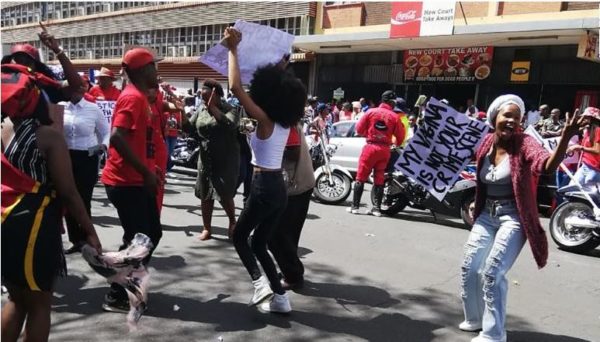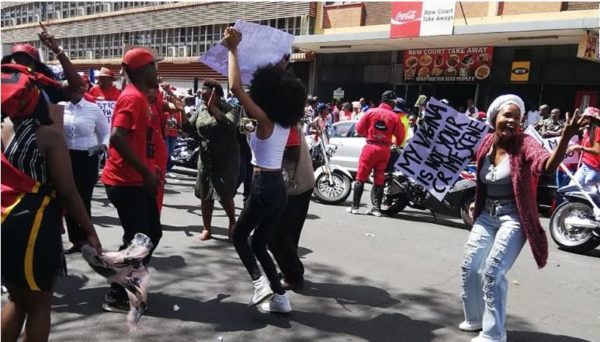 South African protesters has flooded the street of the Pretoria Magistrate Court in South Africa, where a 20-year-old man appeared on allegation he raped a 7-year-old girl in a restaurant bathroom. The rape incident is the latest in recent trend of rape cases which triggered anger in South Africa. Women and children's rights activists gathered on Tuesday outside the court also demanded more stringent penalties for rape offenders nationwide.
According to police and local news reports, the man was arrested September 22, the date of the alleged crime, in Pretoria at Dros, a restaurant popular with families. He allegedly followed the girl to the restroom, grabbed her and raped her in the men's bathroom.
Vincentia Dlamini, director of Johannesburg-based Women and Men Against Child Abuse said, South Africa's justice system must demonstrate "zero-tolerance" when prosecuting cases of sexual violence, especially those perpetrated against children.
#drosRapist bikers have arrived pic.twitter.com/Hl1TwsFU4i

— Vincentia Dlamini (@boogie_dlamini) October 2, 2018

The latest news on the rape case was issued out on social media via the SA Police Service.
#sapsNW Six accused appeared in the Bloemhof Court for attempted murder and kidnapping after being arrested on Friday, 28 September 2018, for allegedly going on a rampage and assaulted several males accusing them of gangsterism. NP https://t.co/9Kl72enaDO pic.twitter.com/0gHVx1a04y

— SA Police Service (@SAPoliceService) October 3, 2018

The police seem to also need help with an expert on rape case…
#sapsKZN Brighton Beach #FCS Unit believe the man in the attached identikit can be of assistance in solving rape case. Anyone with the information, urged to contact D/Sgt Samantha Fynn 082 930 86159 / #CrimeStop 08600 10111. NP https://t.co/UiariQ4H6a pic.twitter.com/XGp9cx4159

— SA Police Service (@SAPoliceService) October 3, 2018