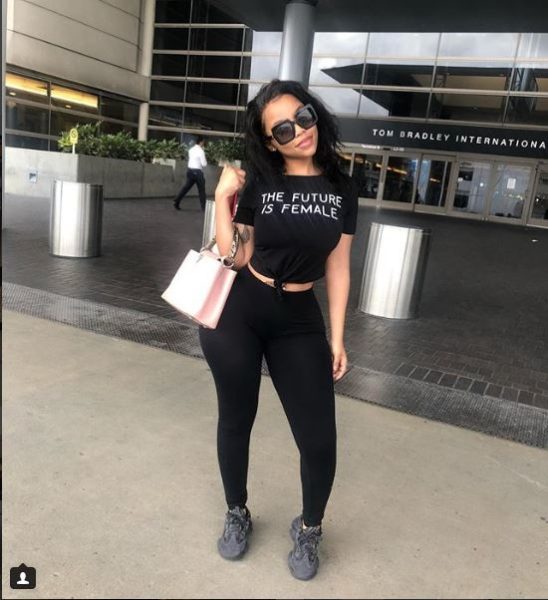 Faith Nketsi is one of those who have not just life goals but skin and body goals. Years back, she has taken time to make her bank account reflect on her body.
The model recently shared beautiful pictures of herself in New York. It was indeed a vacay full of fun as she was sighted in designers stores such as Channel and Fendi. She also gave her stomach the best treat with all sorts of mouth watering food. New York city had an impact on her fun story and body goals.
Faith took to her Instagram to share how she got her perfect jaw-line while in New York. She is so excited as it's going to last her for five years.
The Doctor behind the magic is Hollywood cosmetic dermatologist – Dr. Simon Ourian – Epione. He has also worked on other big stars looks such as Kardashian-Jenner family, Victoria models and other celebrities.
However, Faith announced she will be back in SA hours from the moment she shared it on social media, so, we are expecting the beauty model back home safely.