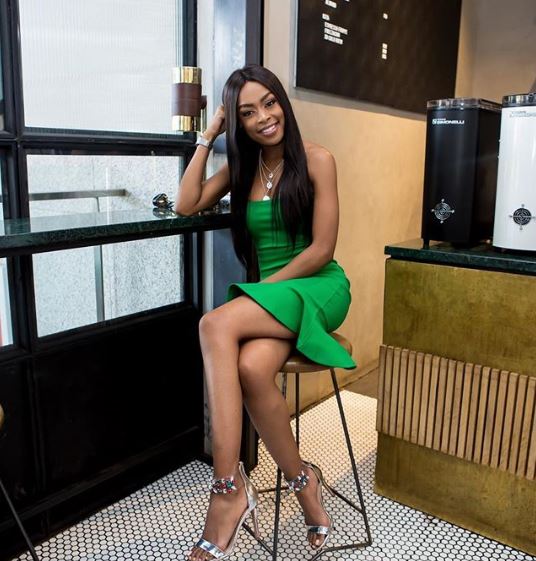 K-Naomi's depression story has caused other fans to share their depression struggles and it's being a source of healing to her and fans.
Days ago, a twitter user named Salamina Mosese tweeted that she battles with Depression and Anxiety, following this Naomi took to her social media to share her struggle.
However, it seems Naomi isn't the only human facing this struggle as her fans took to social media to share theirs and they were thankful to her for sharing such a struggle.
So…
This year I've been suffering from minor depression. As small as it may seem I hit rock bottom and felt like I couldn't handle or wasn't in control of my life.
With the help of family and a psychologist I've been pushing through.

Thought I'd share ♥️ https://t.co/GntyUdOm2t

— K Naomi? (@KNaomi_N) September 27, 2018

Fans comments be like;
Thanks for sharing your story Naomi…I suffered from depression as well for over 5 yrs..I was still in high school when the school counselor referred me to a psychologist at Medicross…Im a work in progress..I still have dark days but I quickly bounce back.. because God ❤

— Zandi Vote EFF (@Zandipatricia1) September 27, 2018
I'm suffering from depression but because I can't afford a psychologist I'm just pumping myself with antidepressants hoping that one day I'll afford to see a psychologist.

— 18 October (@NwabisoThando) September 27, 2018
I also suffer from depression and it's very difficult thing to go through. But i just have to find the strength from within in order to carry on

— Nkateko2017 (@nkateko2017) September 27, 2018
Eh eh tlhem' Naomi, we can't afford to lose you. If you feel depressed, down and out…just pack your bags and go back home for a few and spend time with your folks. It's therapeutic. Rona ba bangwe rego rata too much ♥ ♥ ♥

— Tumi Skinner Mabunda (@88Skinner88) September 27, 2018
I've suffered severe depression since late 2014 to 2017. I hit rock bottom and found myself in High Care unit in hospital late 2015 with machines monitoring my breathing. To be honest that all happened because I didn't talk. I was too afraid.

— Zanokuhle Ngcobo (@uza_nokuhle) September 27, 2018
I was still in high school and thought I could barely survive. But then one day I decided, you know what people will never understand and I don't expect them to but I'm a fighter.
To cut a long story short, I'm doing so well now.

— Zanokuhle Ngcobo (@uza_nokuhle) September 27, 2018