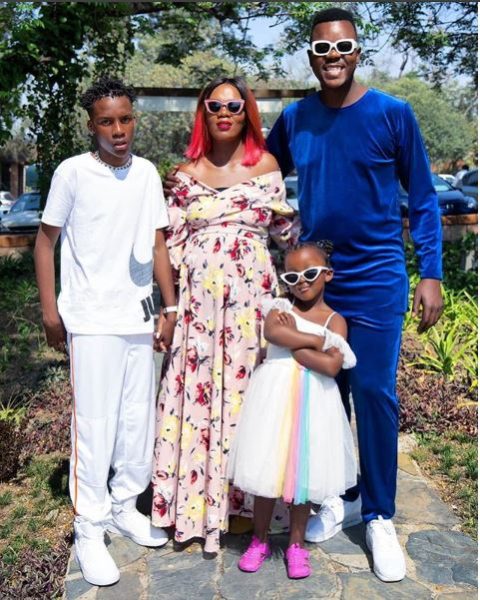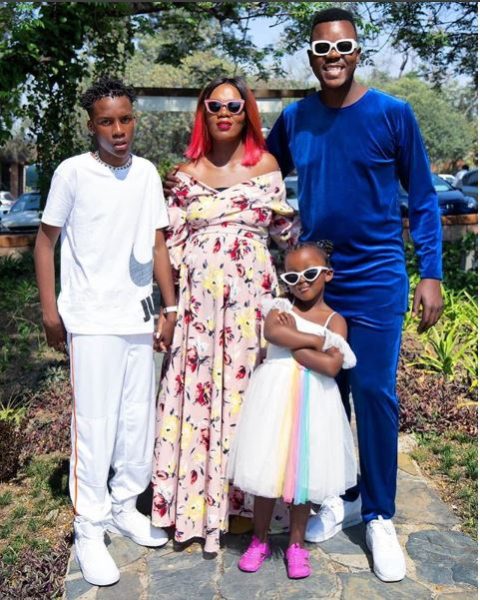 Loads of celebration for the family as Tell Ass and Mome welcomes the arrival of their second princess. After a long wait, Mome had her new born baby girl on the 9th of October.
The family is full of thanks unto God as he answered all prayers on a safe delivery. Mome took to social media to give exact details of the new born baby and expressed gratitude to God and fans. She also shared the first snap of the new princess with Dad and Khumopanda.  Mome attached a note to the snap;
She said; "God's timing is the best time in life when you work with him not against him… Had my first normal sleep all day today . Yesterday I went into labor at 6pm and gave birth to our baby girl TeAmo Tshepahalo Oluhleuthando Mahlangu at 3.4kg naturally born at Genesis clinic saxonwold at 11:45 on the 09/October/2818 literally 15min before her due date today … We are both home happy and healthy , God is great thank you for the love& prayers… Thank you to our midwife Ntombi Mchunu for always being there.