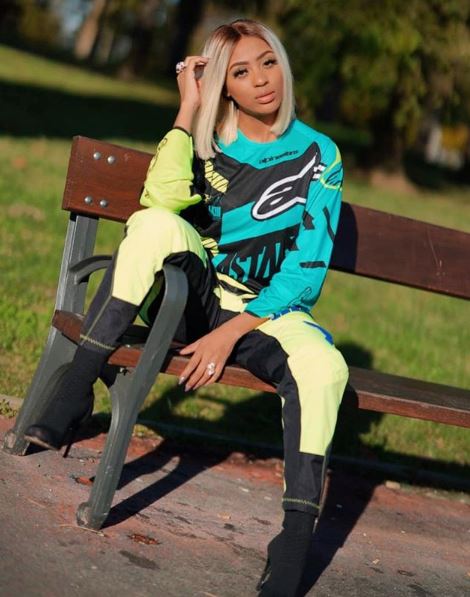 Nadai Nakai hosts 2018 MTV Europe Music Awards red carpet in glam. The rapper has being quite influential with her recent achievement. The event which held at Spanish city of Bilbao had high listed artists in attendance.
Nadai glowed in her sparking silver-like gown. She met with other international artists such as Jason Durelo and Nicki Minaj.
The rapper was so excited over the opportunity of hosting the red carpet as she declared on one of her social media posts that she's representing Africa.
Arriving Spain, she spiced up the city with snaps of herself earlier before the main event took place.
View this post on Instagram
The Yass Bitch hitmaker said she caused drama at the event over her dress, regards this, she appreciated her designer Gert-Johan Coetzee for the amazing dress. She also shared a snap of herself with Durelo. She jokingly said, we had beef but now we cool!"
Here are snaps from the event:
View this post on Instagram