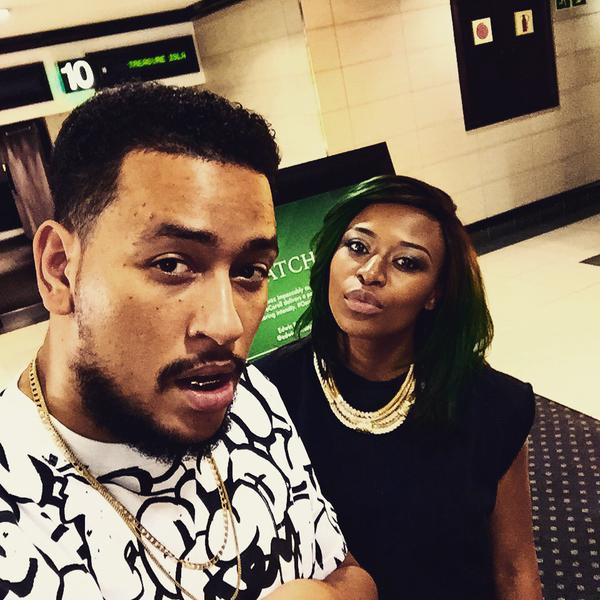 AKA and his baby mama DJ Zinhle are back together but they've decided to put all their happenings on a low key.
The celebrities have been hiding behind "co-parenting" their daughter Kairo.
However, the assumption is quite so positive this time around as every of their posts points to the fact that they're back together.
AKA announced he's officially on a holiday, likewise, DJ Zinhle. But, the amazing thing is, they share snaps and videos of themselves not together but the environment where the photos were shot, speaks high volume of the two of them on a baecation.
Here are some hints that they are back together:
AKA and his baby mama flew together for vacation in the same plane, sitted side by side. As Zinhle's fixed green nails popped in the rapper's video.
They shared a video of themselves in the same life jacket, same boat and the features on the ocean was similar.
The swimming pool they both swum in has the same underground tiles and decor.
The view of their snaps revealed 2 hills in the ocean
Most places they had their meals and video background look so similar.