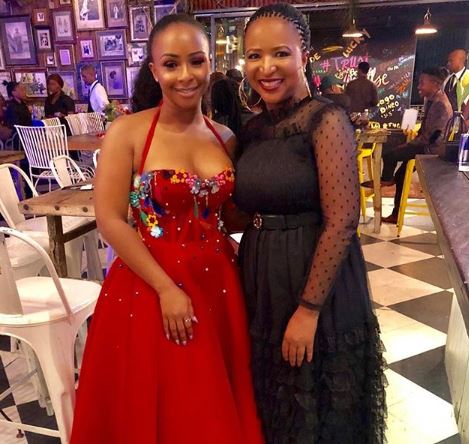 Boity and her Mum named, modiehi Thulo, gave us the mother-daughter goal at the TV show called Celeb Feasts.
Boity and Mod both looking glam cooked and ate with so much joy on their faces.
Mod expresses how proud she is of her daughter on social media by penning down emotional mesaage to her daughter and also speaking of how Boity is an inspiration.
"My Chinese Bamboo Tree. She's beautiful, she's amazing, she's great, shes the queen .She's owning her throne and she is my DAUGHTER! " if a girl from a small town of Potchefstroom can make it, you too girls, can make it" She posted.
The Wuz Dat hitmaker shared a snippet of the video of her mum and herself cooking in the kitchen. Captioned it, saying;
"My mom @modiehithulo and I will be joining @zola_nene to cook up a storm!!! I can't wait to see this episode because I literally had the time of my life shooting this! I wanna have more days like those this year!"