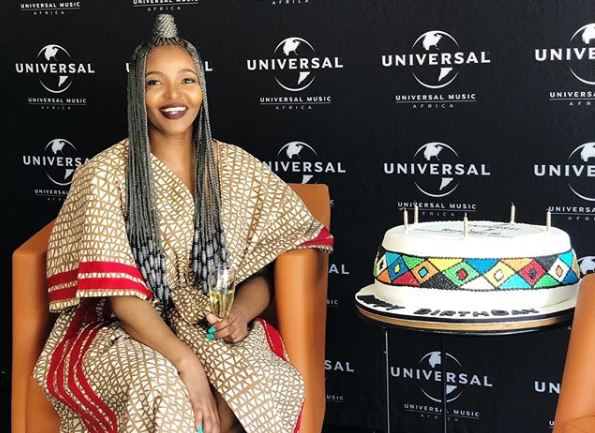 Simphiwe Dana finally walks on her dream path as she signs deal with Universal music and celebrates birthday on the same day.
The singer revealed that signing this contract took her almost 3 years as everything was happening in process and it took her month after month negotiating.
Simphiwe revealed on social media that she's got another opportunity with the deal, which is the ability to develop and groom young and upcoming artists.
"In the past year there was so much I couldn't talk about. Everything seemed to be taking forever and I had to trust the process. And write and write and write. To offset how heavy my spirit can get, my songs are testimony to this, I try and keep life light around me. I love to joke and laugh to keep that ever present depression away. I'm happy to say on my birthday that I have finally signed that contract which took me months and months to negotiate."
"I also have some other surprises for you in store. But I'll say, this contract does not only enable me to deliver a stellar album, but we also are doing a separate partnership where I will identify, develop and groom new artists plus those artists who never got a proper chance during the production of their work. So in a sense I'm about to become a big aunty to a few choice artists of my own choosing. This is the best birthday present for me. I'm thankful to the universe and my ancestors for looking out for this gift. Thank you to my new family for the birthday cake." She added.