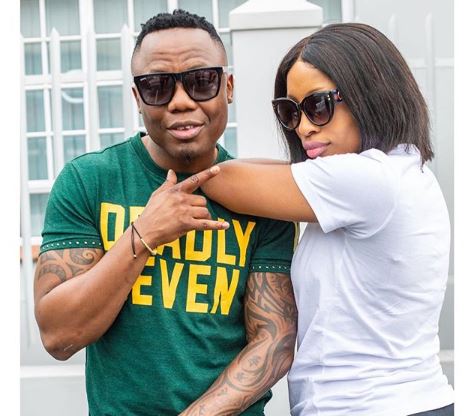 DJ Tira got himself a defensive bae, Gugu Khathi, as she was all up for him when trolls tried hitting him over the Babes Wodumo abuse video.
On Monday morning, a video of Mampintsha slapping his girlfriend, Babes Wodumo repeatedly, went viral.
Then some group of peeps felt DJ Tira isn't doing anything to support Babes. So, they took to Twitter expressing their thoughts.
However, the Afrotainment record label boss released a statement before the hate erupted.
View this post on Instagram
Gugu Khathi also dished out a lenghty note, responding to Tira's critics.
"It truly hurts to see how the attention has shifted to @djtira and not trying support @babes_wodumo Bongekile Simelani was assaulted last night by Mampintsha her boyfriend this is a criminal act abuse is abuse and mampintsha should be punished period! Ukuthi how u making this about tira it's amazing your comments alone are abusive for ppl who are saints , it's such things that made babes go back previously cause she then was made to feel sorry via your backlash against mampintsha / abuse is a sensitive issue also life threatening don't focus on things or ppl who will delay actions that should be taken. #enoughisenough I'd also like to appeal to the police department to take abuse cases seriously our system has made women stay away from reporting these cases. Mampintsha must pay. I also appeal to our communities to just be this angry wen our sisters are being abused let abuse piss u off that u wanna take action period." She said.