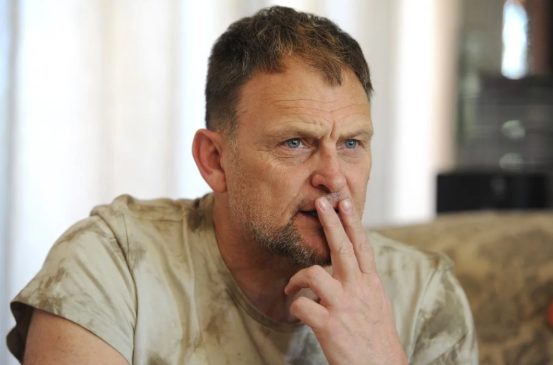 MultiChoice reaffirmed their stance against Steve Hofmeyr and confirmed that they will stop airing content from the controversial Afrikaans singer.
Multichoice took the decision few weeks after they requested a Steve Hofmeyr video be removed from consideration at the Ghoema awards.
Hofmeyr's supporters were threatening to cancel their Multichoice subscriptions, while others slammed MultiChoice for "censoring" the musician.
Thank you Multichoice, we will no longer see anything of @steve_hofmeyr on TV anymore.

— Drikus Weideman (@denialmustend) April 30, 2019
Anyone that knows me knows that I am not a Steve Hofmeyr fan but DSTV is taking it too far. My question is will DSTV apply the same logic to someone like Julius Malema et all that literally sings about the killing of an ethnicity? These double standards need to stop… NOW.

— Renaldo Gouws ?? (@RenaldoGouws) April 30, 2019
He worked hard to earn the "I am a racist t-shirt" now he's refusing to wear it. The only reason for that is it's affecting his pocket.

— Ms N?? (@Natz_online) April 30, 2019
Steve Hofmeyr is a racist, so there is no "Free Speech" about that. This has nothing to do with politics. https://t.co/iruZoFa6qe

— Dr. Sanele B. Gumede ? (@SaneleBGumede_) April 30, 2019
Multichoice will no longer broadcast content with Steve Hofmeyr in it.

Will his fans boycott DStv and miss out on the rugby? pic.twitter.com/hxeKypoQzE

— Welile 'Welinho' G (@WelsWG) April 30, 2019
"MultiChoice is committed to the building of a non-racial society and strongly condemns any acts of discrimination. MultiChoice is proud of its support for Afrikaans, not only our investment in content for our DStv platforms, but also our sponsorship of festivals, events and the broader Afrikaans performing arts sector. Our commitment to Afrikaans and all local languages will not change… We welcome a society where freedom of speech is celebrated, however we take a stand against racism." MultiChoice group executive of corporate affairs Joe Heshu confirmed to TshisaLIVE.