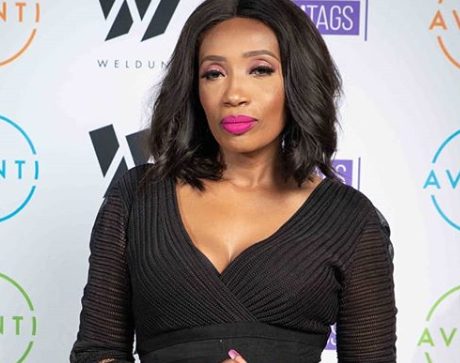 Local actress, Sophie Lichaba has got her 2019 all smiling despite the struggles she had through last year, 2018.
2018 was flooded with news of her death as she was on a low-key and looked slimmer than the usual, but she confirmed she ain't dead but focusing on giving her health the best.
In a recent interview with TshishaLIVE, the star revealed her hustle from nothing to something. All that held Sophie to this point of success is the key words to "never give up".
"You know, when all's said and done, I am most proud of the fact that I came into this as a teenager with nothing, I couldn't afford nothing even to further my studies. But I took my leap of faith, became a model, an actress, businesswoman. I did that through all the storms. I fight, I never give up."
Few days back, Sophie celebrated her daughter on Instagram and she penned down a heart warming message.
"Happy Birthday to our Princess . My precious daughter!! Dee You have grown to become such a lady I'm proud of. You have followed my guidance in so many things and look at you now. Standing on your own. Totally proud. May God grant you alllll the desires of your heart, but always remember Jeremiah 39v11-13. Love you"