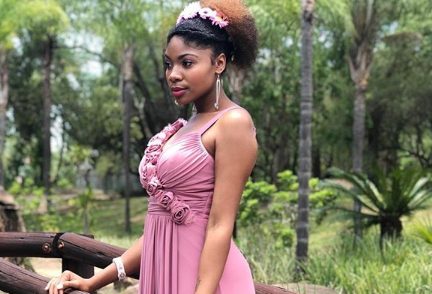 Isidingo actress Khanya Greens ties the knot with the love of her life, Mpumi in a beautiful wedding ceremony.
The multi-talented surprised many people earlier on today when her wedding appeared on lifestyle TV magazine show – Selimathunzi.
Mpumi was asked about the first day he met Khanya and he said met Khanya in 2014 at Mandela Square in Sandton, she was walking with one of her friends, and he recalls telling one of his friends that Khanya would be his new girlfriend, not knowing that a few years later they would get married.
The hubby also described her in his own way, that: "She has a very beautiful heart and is a caring person."
Khanya shared part of the wedding video on Instagram with some of her beautiful snaps. Check it out here: