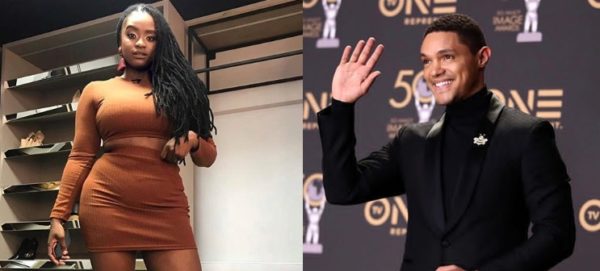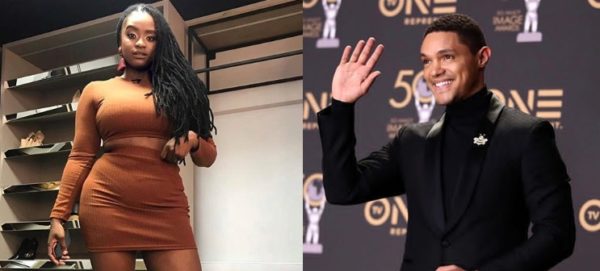 Samkelo Ndlovu revealed turning Trevor Noah's proposal in the past, as he had interest in her and she was dating someone else then.
"I was too young and oh, and I was dating Thomas (Gumede). He wasn't 'Trevor' yet. I was straight out of college. My life was taking off. He was just a sweet guy, always cracking jokes and wanted this film made. We lived in the same area code. Sometimes he'd pick meup so that we'd go to set together, so he was a sweetheart," said Samkelo during a chat with MacG
The actress further said that her bae, back then, Thomas Gumede, was not happy when he found out that Trevor offered Samkelo lifts to work. "My boyfriend hated it at the time. When he found out he was like, 'What, he picked you up?… I was like we're working on the same set… no Trevor was a sweetheart," said Samkelo.
However, Samkelo said if she had dated Trevor Noah back then, it wouldn't last as she quickly slam MacG's suggestions that she could have been in Hollywood with Trevor.