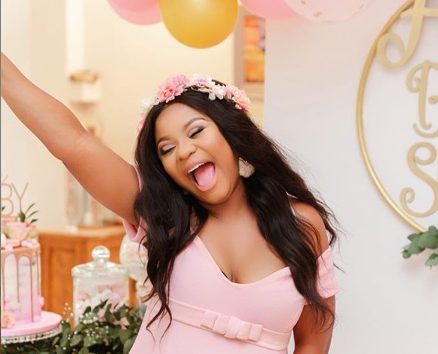 SA actress, Amo Chidi shared adorable snap of her first baby girl on social media.
The presenter who welcomed her bundle of joy in March this year, previously shared vague videos and snaps of the baby girl, but she's given us the opportunity to take a glance at her baby's pretty face.
Amo captioned snap of her baby girl, saying:
"The moment I wake up, before I put on my make up, I say a little prayer for you"? She cant exactly speak but I can tell this is her favorite jumper!lol!