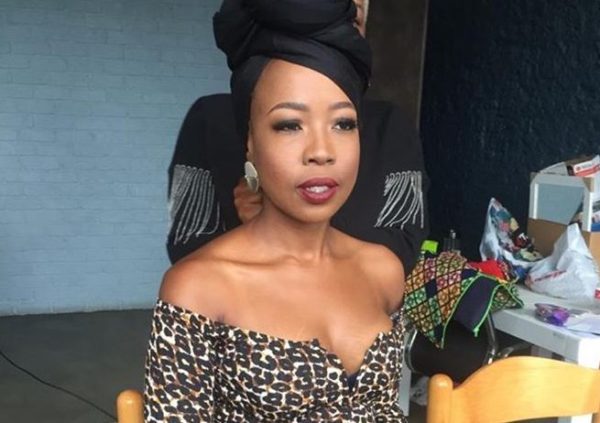 Ntsiki Mazwai has once again bare her mind as regards the ongoing protest South Africans joined, "Black Lives Matter".
The protest started in America and was triggered by the murder of African-American, George Floyd.
Though, South Africans also protest against the vile acts experienced in her country. But Ntsiki feels mzansi's concern about American's issue is laughable.
"Have you ever had a crush on someone who didn't even know you exist? That's the relationship South Africans have with Americans………" She tweeted.
Ntsiki said SA thinks so little of themselves and are chasing clout with the American's protest.
The killing of Collins Khosa in SA is heartbreaking, but Ntsiki claims talks about his murder is poor compared to that of George Floyd.
"The Americans are not running around with JUSTICE FOR COLLINS …..what the fvck are you doing?"
Our SANDF killed a man and this week it's reported that the army will not be held responsible but you want justice for George Floyd…..stop grandstanding gwalandini! You're scared to protest your own government and now hide behind America PR???

— NtsikiWethu (@ntsikimazwai) June 2, 2020
Out here tweeting about George Floyd because usaba uRamaphosa 😂😂😂when are you gonna Protest him and the sandf magwala ndini chasing clout with America….you just grandstanding gwalandini!!!!!

— NtsikiWethu (@ntsikimazwai) June 2, 2020
The Americans are not running around with JUSTICE FOR COLLINS …..what the fuck are you doing?

— NtsikiWethu (@ntsikimazwai) June 3, 2020
South Africans think so little of themselves

— NtsikiWethu (@ntsikimazwai) June 3, 2020
Have you ever had a crush on someone who didn't even know you exist? That's the relationship South Africans have with Americans………

— NtsikiWethu (@ntsikimazwai) June 2, 2020