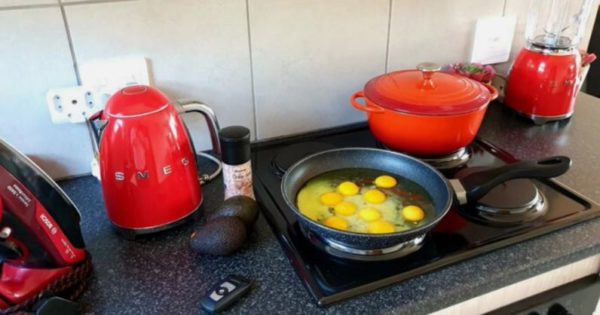 Twitter street like they usually say is not for the fainthearted and the pressure to keep up can be intense.
Things seems to have gone wrong as a young engineer who tried to share an interesting photo of his post-breakfast workout got the dragging of his life on Wednesday.
The meal included a whopping 9 eggs and possibly 2 avocados as well, but that wasn't the only thing that caught everyone's attention, as the man was accused of flaunting his luxury appliances and car keys.
Many tweeps felt he used the photo as an opportunity to flaunt his wealth.
The Twitter user MNCEDI (@Bucwa_Michael) shared the image and it sparked a lot of controversy
Check out the photo below:
Post workout Breakfast 😋 pic.twitter.com/8fDQE2N3aL

— MN©️EDI (@Bucwa_Michael) July 8, 2020
Tweeps reactions be like: