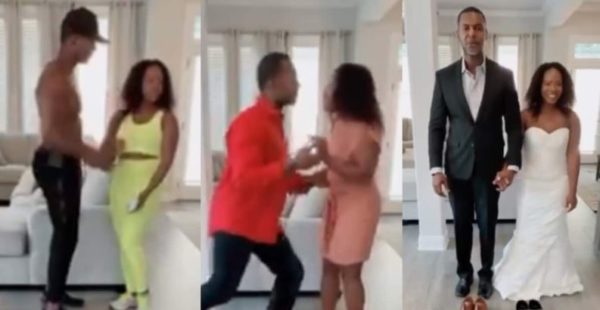 A lady and her husband have warmed hearts on social media with their creative 40-seconds video that shows how they met, fell in love, and journeyed to where they are now.
They first met at the gym when the man requested to get the stunning young woman's phone number, which she did not hesitate to give him.
Fast-forward to a year later, they grew fond of each other and decided to get engaged, which they did with no problems at all.
The next year, the engaged couple decided to step up their game a notch higher and walked down the aisle. From there, they would spend their next four years advancing in academics.
Their two children, a bouncy baby boy and a beautiful baby girl, came in their first and fourth years of studies respectively.
The video shows how their relationship started and how it has evolved.
Watch the video below: