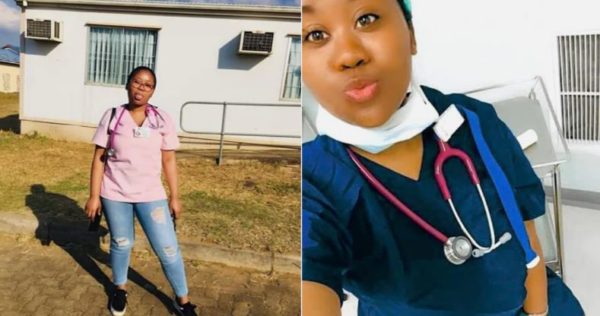 23-Year-old Nokwanda Ndlovu who claimed to be a medical student and worked at a KZN hospital will be undergoing a mental check to determine if there are underlying mental conditions that propelled her into committing her crimes.
She is currently facing criminal charges for claiming to be a medical intern from Wits university at five hospitals and clinics. Wits University claimed that they have no record of her has a student.
After making a short appearance in court on fraud charges, the Nkandla regional magistrate ruled that the high school dropout would be sent to Fort Napier Hospital to undergo the evaluation.
After the evaluation, the psychiatric specialist revealed that Ndlovu showed no sign of psychosis but the doctor could not conclude about her mental state so, he requested her to come for an appointment.
Reports given to the court by the hospital said that Ndlovu failed to honour the appointment for a second session, she was also recommended to another hospital.
"I recommend that Miss Ndlovu be referred to Fort Napier Hospital for further observation and psychological testing."
Ndlovu is currently out on R1,000 bail but will be sent to the psychiatric facility as soon as spaces are available.
The case will resume in court in September.
23 year old High school dropout, Nokwanda Ndlovu, convinced authorities that she was a Wits medicine student & was given medical jobs in 5 KZN health facilities. For 2 years she went from ward to ward performing medical duties. Gave patients prescriptions & stitched them pic.twitter.com/YUbMW2Qsyk

— Tumelo Warona (@DjNewAfrica) July 19, 2020