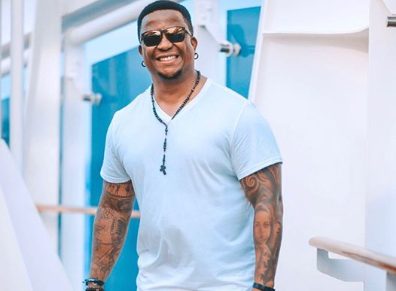 As the world mourns the death of the media personality, Bob Mabena, a lot of people have come out to pay tribute to the star.
One of which is DJ Fresh who took to his social media to honor the late legend.
Although, DJ Fresh is still in shock by his death but still took time to honor the deceased.
He stated: "Thanks for making radio effortless!"
He posted on his social media. "For being patient with this kid, when he so badly wanted to join U @ Radio Metro, & kept giving you demos."
He went further to thank the deceased for all the advice and encouragement ha gave him during his first time joining mainstream radio.
"For the texts of encouragement when I started at YFM! For welcoming me to TV with open arms & zero attitudes! IT HURTS 💔 #RIPBobMabena"
In another post, DJ Fresh stated the first time the Bob gave him a ride.
"I was doing 2nd year at Boston Media House. Bob gave me a ride (in his 5 series Beemer) to Bots for that event. Twas me, him and Dion (Jazzy D). I bought Da Brat (Sitting on top of the world) at Sandton city while waiting for him to finish his Mall appearance."
We played it the entire trip!!!! It was on this trip that he told me that he is about to move to Highveld Stereo!! Spoke of the importance of getting out his comfort zone since he had done all he can in that market! That trip is forever etched in my memory, and all thanks to you!

— DJ Fresh (Big Dawg) (@DJFreshSA) August 10, 2020