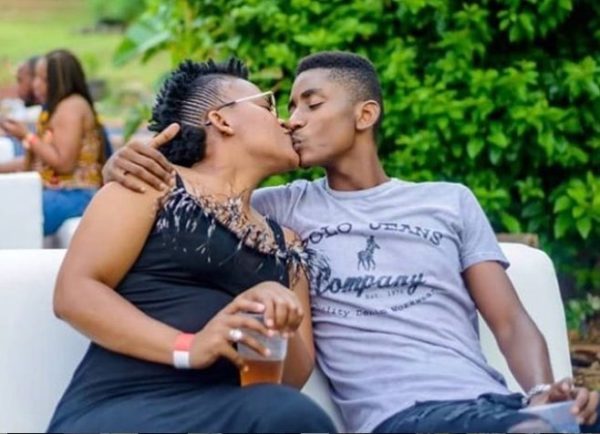 Zodwa Wabantu and ex-boyfriend, Vusi Ngubane expose their dirty sides on social media.
The dancer and former Ben 10 have been exchanging all sorts of ugly words to each other, and it seem unending.
However, Zodwa claims she wants him alive, as she's opened a case against him in court.
In a video shared, the businesswoman mentioned all the kindness expressed to Vusi during their romantic relationship, which didn't last a year.
According to her, Zodwa took him vacation to different countries like, Dubai, America e.t.c.
He stayed at her apartment for almost a year, and fed him; also allowed him access to her car and other things.
Sazo shuba! This boy pissed Zodwa off. I feel sorry for Vusi yhoo Zodwa is pissed off. Yhooooo#ZodwaWabantu pic.twitter.com/RKPWEVTfOd

— Shireen Mitchell (@shireenhlalele) August 10, 2020
But it turned out the two split on a bitter note.
Vusi who doesn't use his Twitter page, responded to all the claims there.
He said Zodwa has mental issues, and all she needs now is love.
"Please note that Zodwa is going through a lot, i remain committed to helping her heal, as a friend. I have never used my twitter account prior to this, decided to do so to encourage everyone to send love, compassion and light to Zodwa. Thanks"
"Last tweet on the matter, i am not hiding, i will make myself available to answer to whatever case Zodwa has opened against me. More importantly, i am not offended nor do i intend on fighting anyone, as i understand her mental challenges. Let us show her compassion."
@UmalambaneZN whilst i understand that controversies find space in social media, i hope you will be kind enough to share a message of compassion instead of strife. Lastly i am disappointed with your tweet about my manhood, nonetheless it's okay.

— Vusi Ngubane (@VusiBokison) August 11, 2020
Also no car was bought in anyone's name, that is an unfortunate lie paddled by social media, not Zodwa.

Vusi pic.twitter.com/P5rh2IN46h

— Vusi Ngubane (@VusiBokison) August 11, 2020
I would like to congratulate Vusi for standing up for the Gents, the other gender does these all the time . They call themselves Insta Influencers and Slay Queens, this practice is called securing the bag… Salute Young king! #ZodwaWabantu pic.twitter.com/b6MiC6hOpA

— Mr Handsome (@MrHandsome_ZA) August 10, 2020