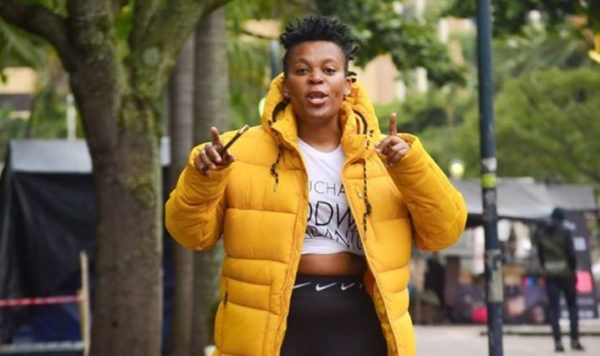 South African socialite, Zodwa Wabantu has taken to social media to voice out on the issue with her ex-boyfriend, Vusi Ngubane.
The star, however, accused her ex of scamming her.
This is coming after she posted a video this morning stating that her ex-lover scammed her of her hard earned money and now he is using it to spoil her new bae.
Zodwa is known to be a very independent and hard working woman.
According to her, Vusi used her name to purchase an Audi car in order to get a discount rate.
She stated that Audi sponsored her for the Durban July but she ended up not taking the vehicle.
She said she has really spent on him when they were together .
She said she bought him a phone worth R20 000, a watch worth R18 000 and shoes from many different countries.
She also said that she gave him something, but provided no details about what it was, but now it seems she wants all she had given him back.
Reacting to this, her fans took to their social media to ask where Vusi could be so they can get the promised reward from Zodwa.
Vusi responded to the comments stating that Zodwa knows exactly where he is.
Zodwa said that she has laid charges at the police station against Vusi and urged him to come forward and apologise to her
To make this really interesting, Zodwa stated if anyone would bring Vusi to her alive, she is ready to reward the person R20 000.
Watch video:
Vusi who has been giving his fans good vibes as he uploads on his social media stated that:
"They trying to disturb my peace… I won't let them, I'm all about work right now okunye nokunye angingeni (anything else, I'm not interested)… You can try muthi or anything, it won't work I tell you. KHOHLWA (forget it).
See reactions by fans:
Vusi be calm AF lapho Zodwa is fuming 😭😭😭💀💀

It's the "sidle imali" for me💀💀💀 pic.twitter.com/BtGNVm0DTv

— Alpha B👑🌈 (@Green_Greenly) August 10, 2020
While we here #unemployedgraduates March to Union Buildings, Join the March pic.twitter.com/I6dIKfngnF

— Mfundoyakhe Shezi 🇿🇦 (@Mfundoyakhe_S) August 11, 2020