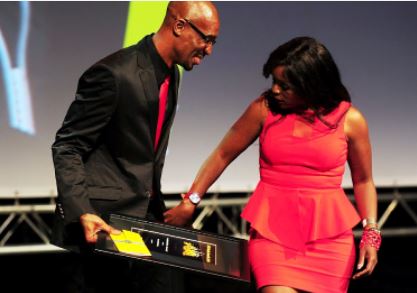 South African media personality, Kuli Roberts is one of those who felt the death of the Legendary Bob Mabena's death.
The icon died on Monday, 10 August, 2020 at the age of 51.
South African Celebs and others paid tribute to the deceased.
However, some of them took to their social media to tell how great he was when he was alive.
Kuli posted on twitter a video of him showing off his dance moves.
The video was filmed at Bob's 50th birthday party last year.
Kuli co-hosted the Kaya FM breakfast show with Bob, and has described him as her "teacher and friend".
The star stated that she was lucky to have worked with Bob during her radio career.
"Loved him and I cherish everything about him and love him still. I was very fortunate to co-host the first radio show I worked on with a guru. The king of radio," she said.
Watch the full video below:
It hurts to be unable to say Goodbye and I'm devastated at the passing of a teacher and friend. Bob Mabena. My last tweet to you was that I love u. I love u still. Condolences to the Mabena family. pic.twitter.com/ABK1Cen3Od

— STOP ALBINISM KILLINGS (@kuliroberts) August 11, 2020