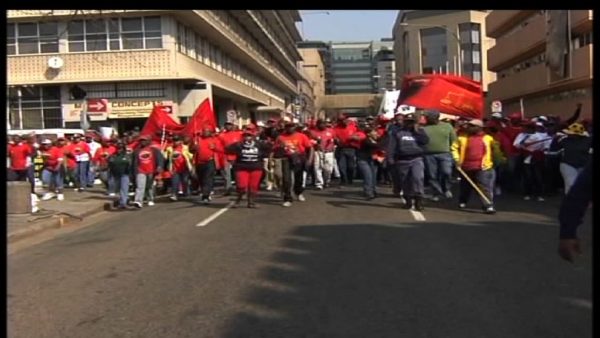 Health workers' union – Nehawu is expected to commence a strike over pay at the National Health Laboratories Service.
The union is also making use of the action to defend members against COVID-19.
Workers said they have no other choice than to shut down tools after failing to reach a resolution with management.
They also mentioned that they haven't received increases for 2020.
Nehawu made it known that it is disheartening for them because of the sector's responsibility for COVID-19 testing.
---
Coronavirus Hotline Number: 0800 029 999 from 8am to 4pm, Monday to Friday
Help protect your loved ones by sharing this official South African government COVID-19 service with your family, friends and community.
Send HI to 0600 123 456 on WhatsApp.
The NICD has another Clinician Hotline to improve #COVID19 communication and support for healthcare providers. The Clinician Hotline is 0800 11 1131, operating 24 hrs. The Public Hotline is 0800 029 999 also operating 24hrs.