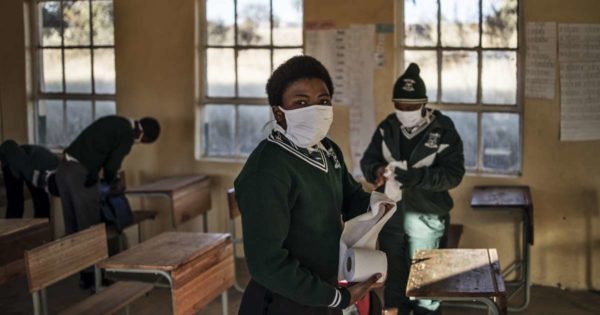 Free to air television channels will begin to broadcast tutorials and educational contents on major subjects to help this year's matric students as from next week.
According to the basic education minister, Angie Motshekga, this initiative will provide students with the necessary support they need in order to prepare for their final exams.
"This initiative has come at the right time, when we are working to get schooling back on track. Matric is always stressful, but 2020 has been filled with unusual stresses."
"It is abundantly clear additional support is required for pupils and we will continue to provide this."
"There are a few months left before the end of the year, and Woza Matrics will give pupils the support they need to prepare for the final exams," she said.
​This year's matric exams will start November 5 and end December 1 while the results will be released on February 23 2021.
The 12-week educational program on TV "Woza Matrics" will begin on September 1.
Woza Matrics' contents will focus on major subjects including maths, life sciences, geography, physical science, accounting, economics, mathematical literacy, English first additional language, history and business studies.
The tutorials will be broadcast on free to air SABC3 which is on all DStv packages and on OpenView (Channel 122).
It will be shown on TV from 8am to 10am and 1pm to 3pm every day, seven days a week.
It will also be available free on the DStv Now Catch Up app.