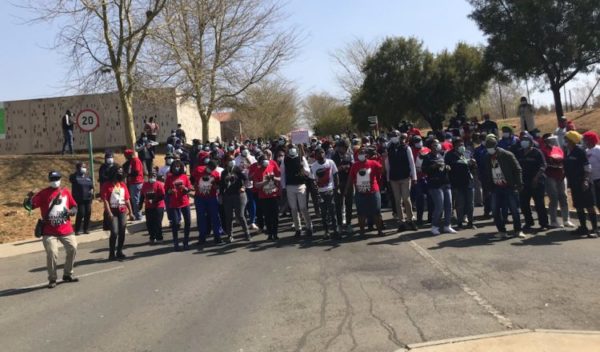 National Health Laboratory Service Employees have been banned from going on with their protest action.
The workers are members of the National Education, Health and Allied Workers' Union and they were making plans to stage a protest concerning laboratory's failure to provide personal protective equipment (PPE) during the pandemic so as to ensure safety, other issues are attached too.
Moreover, the union wants an increase in public servant's salaries.
Nehawu mentioned that they paid visit to four provinces recording the highest number of COVID-19 cases and detected quite a number of issues.
Clement Marule, Nehawu Gauteng Coordinator said:
"The union is not in breach of any labour relations."
"We have been given by the CMMA, a certificate to embark on industrial action, so we did not breach any labour relations act, throughout until today," Marule said.