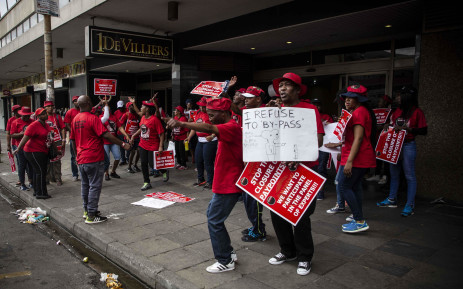 Workers at the National Health Laboratories Services are bent on going on with their protest on Wednesday, which will be the second day of their protest campaign.
This is after NHLS mentioned the thoughts of Labour Court on their ruling out of any planned industrial action, which would be tagged "unlawful."
The union actually planned on starting their nation-wide strike on 3 September.
On Tuesday, Nehawu went ahead to block the main gate at the National Health Laboratory Service headquarters in Johannesburg, as they refused to go to work.
Most of the workers mentioned there is no other choice for them at the moment.
"You see what is happening with the economy so we can't survive with the money we have," said one of the workers.
A statement was sent by the institution on 24 August. They mentioned the Labour Court has declared Nehawu's strike action at the NHLS as unlawful and not in compliance with the Labour Relations Act.
The union remains adamant and has concluded that nothing will hinder them from going on with their protest on Wednesday.