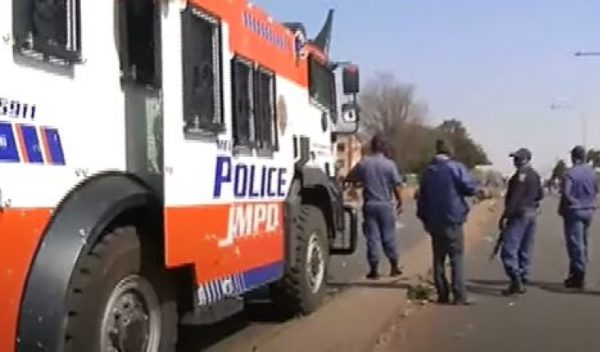 A clash transpired between residents of Eldorado Park in Johannesburg and police after the death of a teen boy who is just 16 years old. He got killed by a gun shot.
During the protest, police made use of rubber bullets to scare community members away.
The reason for the protest was attached to the officers who got involved in the death of the teen. They requested the removal of these officers from their duty post.
One of the protesters (a local man from Economic Civil Organisation) confessed that the police operating in the area are full of corruption.
"They are the cause of the unhappiness in our community," he said.
According to report, it was said that the teen boy who suffers from Down Syndrome left the house in search of food.
While on his way, a police van came around to the street and turned on the emergency lights on.
With reasons still yet to be confirmed, the police allegedly shot at the boy.
After the incident, he was taken to Baragwanath Hospital where he later gave up the ghost.