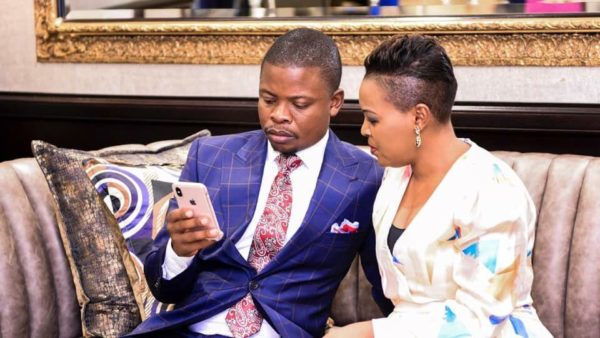 Enlightened Christian Gathering (ECG) church leader, Shepherd Bushiri's denies allegations of rape made against him.
After the rape allegations were raised, Bushiri claimed that he was a victim of extortion.
Two women in a TV interview came out on Wednesday evening and revealed that they were sexually abused by the self-proclaimed prophet.
One of the victims explained that she met Bushiri in an hotel after an ECG elder allegedly told her that the Shepherd wanted to see her and "pray" for her.
The woman said when she arrived, Bushiri insisted on a hug and tried to kiss her, but she refused and told him that he was married.
"He then touched me here [forehead] and I manifested. I was under the power that I don't even know. From there he took off my clothes and raped me."
She said after the incident, he gave her R5,000 and told her to leave.
The second woman said she was lured to the hotel and raped.
The woman also claimed that he gave her R5,000.
However, Bushiri denied the allegations in a statement on Thursday.
He said he was a victim of extortion that had lasted for over three years.
He alleged that a Hawks official had been "sending girls to demand money from us and if we don't give, she told the girls to go public and accuse us of raping them".
Bushiri said he reported the matter to law-enforcement authorities but nothing was done.
Hawks accused Bushiri of trying to soil its officer.
Hawks spokesperson, Brig Hangwani Mulaudzi  asked "the prophet should not have waited for three years, why has there not been a case at this stage?"
"We encourage him to open a case of such extortion if he truly has evidence of this alleged extortion so that law enforcement can take its course,"
"Until then we view the allegations as a smear campaign against our member and the DPCI", said Mashishi.
The two women whose identities were not released said they had opened cases against Bushiri.