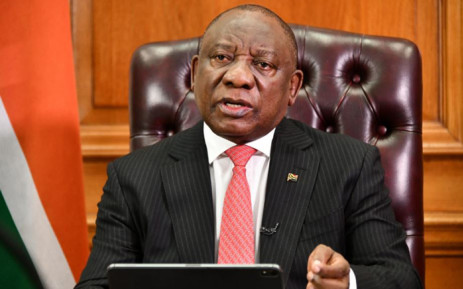 President Cyril Ramaphosa has decided to set up a new national council that will restrain the increasing gender-based violence and femicide.
Ramaphosa made this known on Thursday as he responded to questions from MPs in the National Assembly.
He explained that it served as part of the national strategic plan on gender-based violence and femicide (GBVF),
This strategic plan which was accepted by the cabinet began in May this year.
According to the President, the council would consist of 13 members, which would include a small majority from the NGO sector and others from the government.
The council would coordinate and monitor government plans to fight gender-based violence and femicide.
"While the emergency response plan sought to address these and other immediate issues, the national strategic plan guides the broader changes that we must achieve in the medium- to long-term."
"This will be led by the gender-based violence and femicide national council," said Ramaphosa.
"After extensive consultation, it has been decided that the national council will consist of a board with various technical working units.
"In line with article 4 of the Presidential Summit Declaration, the GBVF Council will consist of a maximum of 13 members, 51% of which will be civil society representatives and 49% government representatives.
"The national council will be inclusive of all South Africans, including women from urban and rural areas, and different cultural, racial and class backgrounds."
"The members will be appointed through a transparent process of public nomination and selection."
"As a country, we remain determined to uproot the scourge of violence against our daughters, our mothers, our sisters, our grandmothers and our children."