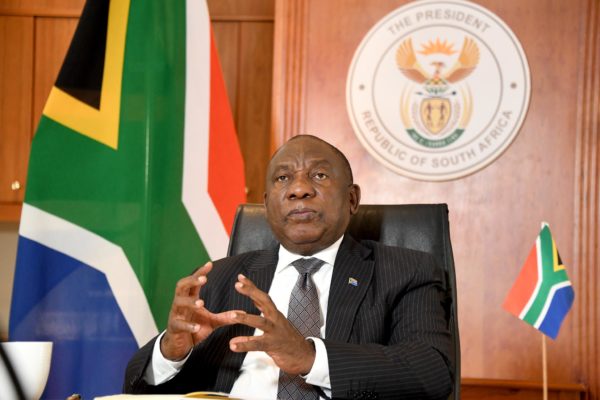 President Cyril Ramaphosa is prepared to finalise the signing of the Cabinet members performance agreements on Friday.
On Thursday, the Parliament heard that the president had failed to fulfil two of his promises which he made two years ago which includes conducting lifestyle audits and to sign and publish the performance appraisals.
In February, Ramaphosa in a National address said he would sign off on performance agreements with all government ministers before the end of that month.
However, MPs were notified on Thursday that it had not been done.
In response to parliamentary questions in the National Assembly, Minister in the Presidency Jackson Mthembu acknowledged this default and said the matter will be finalised soon.
Mthembu told the House that the agreements would attend to the matter in Friday.
"We are finalising the signing off of performance agreements tomorrow, Friday, 30 October2020."
Mthembu also acknowledged that lifestyle audits for ministers were still outstanding.
"Lifestyle audits have not yet been conducted for members of the Cabinet."
"None the less it must be pointed out that a draft lifestyle audit for members of the executive has been produced."
He disclosed that the process would be concluded in March which will be the end of the current financial.