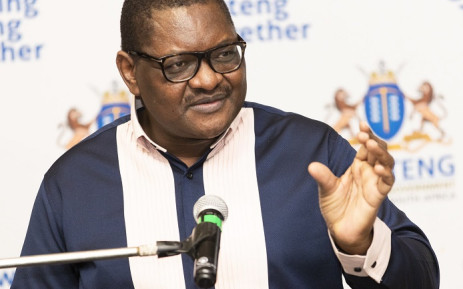 Gauteng Premier David Makhura's office has said it wants justice to be served following the killing of 16-years-old Nathaniel Julius.
His office further explained that they cannot force the law authorities to suspend the police officers involved.
Makhura's spokesperson Vuyo Mhaga said they were sure that the Independent Police Investigative Directorate (Ipid) will give accurate and unwavering details on how Julius died because the police and Julius' family had two different sides to the story.
"We will demand as much as we can and the ultimate decider of that decision rests with the national department of police."
Nathaniel Julius who had down syndrome was shot and killed in Eldorado Park on Wednesday evening while trying to buy food to eat few metres away from his home.
His family claim that the police picked him from the shop and started questioning him. They said the police shot him because he could not answer the questions because of his disability.
While the police officers allege he was caught in the crossfire during gang violence.
In contrast to the premier's office, the Economic Freedom Fighters called on the law authorities to suspend the officers involved in the killing of the disabled Eldorado Park teenager.
EFF Statement on the Eldorado Park Murder of a Sixteen-Year-Old Boy by a Police Officer. pic.twitter.com/FW34CdjQlV

— Economic Freedom Fighters (@EFFSouthAfrica) August 28, 2020