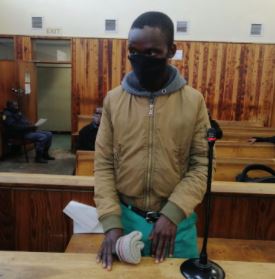 Man accused of shooting his ex-girlfriend on Monday has appeared in the Mthatha magistrate's court.
29 year-old Avumile Mbuyiseli Nodongwe allegedly shot his ex-girlfriend in an execution-style in the presence of her colleagues.
Noloyiso Gengqa aged 35 was shot at Mandleni Junior Secondary School in Xunu village, near Mthatha in the Eastern Cape.
Gengqa was a cleaner in that school.
Nodongwe told the court that his private attorney would represent him in court on Thursday.
Over forty people who were not in support of his bail protested outside the court.
The school's acting principal, Nomvuzo Mvange-Tanga said learning and teaching had to be suspended after the shooting.
"All staff members are still traumatised," she said.
"The suspension of schooling gives the family of the deceased an opportunity to conduct their rituals, including spirit repatriation and cleansing, while teachers are dealing with trauma."
State prosecutor Vusumzi Stokwe told the court the accused was facing charges of murder, unlawful possession of firearm and unlawful possession of ammunition.
The court postponed the matter to September 3 for further investigation.
The accused was remanded in custody.
Gengqa will be buried on Sunday.