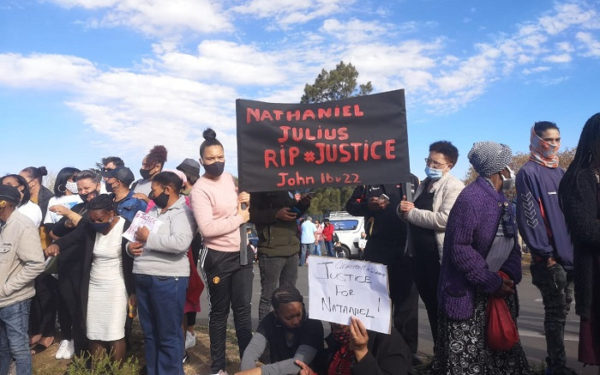 The community of Eldorado Park is demanding justice for the death of Nathaniel Julius and have marched onward to the local police station after 16-year old Julies was shot dead allegedly by two police officers.
The two officers who are from the Eldorado Park crime prevention unit will come before court on Monday.
The charges they are expected to face in court include:
murder,
defeating the ends of justice, and
possession of prohibited ammunition.
Moreover, President Cyril Ramaphosa expressed his heartfelt condolences on Friday to Nathaniel Julius' family and the whole community of Eldorado Park and said – "the violent death of any young person is a matter of concern."
The president also urged Eldorado Park residents to come hand-in-hand with authorities at the municipal and provincial levels so as to create a solution with underlying socio-economic challenges in this locality, as well as the fight against crime.