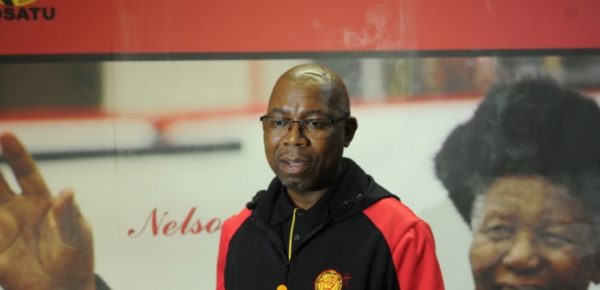 Cosatu said its forewarnings against possible corruption in connection to personal protective equipment (PPE) was put to deaf ears.
The trade union further said during the period when PPE contracts were announced, it sounded an early note of warning to the ANC.
However, Bheki Ntshalintshali, Cosatu General-Secretary said the warnings were taken with levity hands.
In Gauteng, over 160 companies are currently ongoing investigations for irregularities in tenders related to PPE.
Gauteng is facing investigation(s) with a R2 billion PPE tender scandal and have been proven to be the most-looted in the country.
---
Coronavirus Hotline Number: 0800 029 999 from 8am to 4pm, Monday to Friday.
Help protect your loved ones by sharing this official South African government COVID-19 service with your family, friends and community.
Send HI to 0600 123 456 on WhatsApp.
The NICD has another Clinician Hotline to improve #COVID19 communication and support for healthcare providers. The Clinician Hotline is 0800 11 1131, operating 24 hrs. The Public Hotline is 0800 029 999 also operating 24hrs.