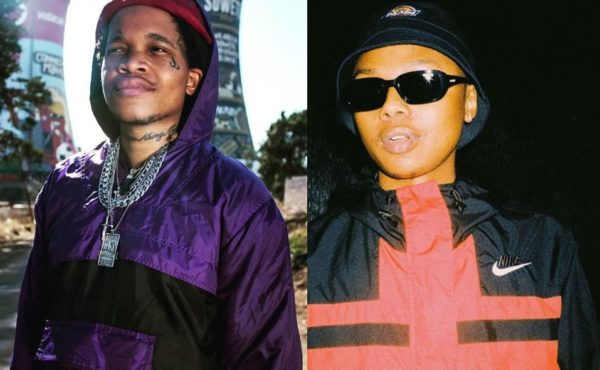 Saudi finally speaks out his mind as regards his relationship with A-Reece.
The duo were formerly in the same record label, Ambitiouz Entertainment and they've worked together.
However, it's been rumored and assumed that a beef is growing between them.
Early this year, Saudi cleared the air saying it's just rap politics and nothing more.
"Aint no bad blood still got genuine love fa bruh @reece_youngking fuck wit me ayikho nje yonke lento, wasn't even business just rap politics.. anything you & me would be epic. Period."
On Sunday afternoon, a tweep suggested they dropped a new hit song, but Saudi says he's tried reaching out to Reece but it was vain.
He added that it's better they are divided.
"Used to think the same shit.. reached out to no avail all the sucka shit in SA Hip Hop just too lame, I'm grown it's hard to keep it real and humble myself regardless of what I got going on or the next man do. Guess we better off divided. Trap Makaveli gon keep kickin his pimpin."
Used to think the same shit.. reached out to no avail all the sucka shit in SA Hip Hop just too lame, I'm grown it's hard to keep it real and humble myself regardless of what I got going on or the next man do. Guess we better off divided. Trap Makaveli gon keep kickin his pimpin. https://t.co/15AiKEKnJg

— #MsotraDontDieMixtape (@Saudi_rsa) September 13, 2020