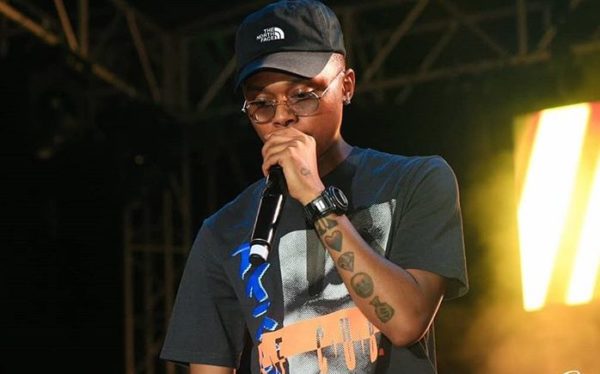 A-Reece returns from a short break on social media with a new song and he's topped trending list as fans go wild on the socials.
The only release expected from Reece is his album, as he also have it on his bio that he is busy working on an album which is titled Paradise 2.
However, he shocks fans with the release of a new single titled EXP 3. He's dropped EXP 1 & 2.
exp 3 . pic.twitter.com/6xXNZoMbD0

— A-REECE. (@reece_youngking) September 16, 2020
Twitter reactions be like:
i've been saying that at this point only Reece can save 2020 ! 🇿🇦 #Paradise2

— 𝐁𝐨𝐧𝐭𝐥𝐞 𝐍𝐝𝐥𝐨𝐯𝐮 🦋 (@bontlendlovu_) September 16, 2020
😭😭😭🔥 I swear a Tweet notification from Reece is like a bank notification😍💯🔥 pic.twitter.com/C4tAYaOz3D

— Vuyo (@YungMaverick6) September 16, 2020
SA Rappers after hearing that their lives could get turned into a Shakespeare tragedy 🔥🔥🔥🔥 pic.twitter.com/WaAb51sVaK

— Bongani Mthembu (@Bidla_Pork) September 16, 2020
Caller: Good day, may I please speak to Reece?

Receptionist: Are you certified?

Caller: No

"If you are not certified don't ask of me" #Paradise2 pic.twitter.com/rhoC1TYgIK

— P M O 🍥 (@Phehello_Mo) September 16, 2020
Reece said we can count on him to make a masterpiece. Nah. PARADI$E 2 is going to be fire. I can feel it.😭😭🔥🔥

— Milliswa🦋 (@its_milliswa) September 16, 2020