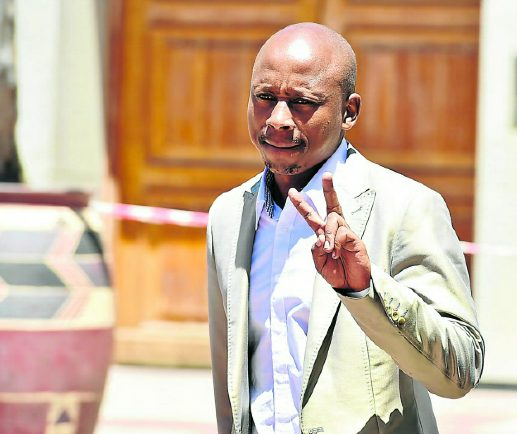 Andile Lungisa, who is the former ANC Nelson Mandela Bay Councillor is watching the hours go by before he begins his 2-year jail sentence on Thursday.
Lungisa was declared guilty after he attacked a DA Councillor during a fracas in the NMB council back in 2016. His guilt was of assault with intent to carry out grievous bodily harm.
However, he was given a three-year jail term, with a year suspended based in conditions.
As at last week, the Supreme Court of Appeal disallowed Lungisa's appeal against his sentence.
The NPA received his application to appeal his sentence on Wednesday. His application was forwarded to the Constitutional Court.
Lungisa is also applying to extend his bail until there's an outcome of his appeal application from the Constitutional Court.
However, the Constitutional Court will hear his bail application on Monday, but the NPA said it won't accept his bail application.